Lindsay Duneske Singer/SongWriter

Welcome To Lindsay Duneske's artist page! Lindsay is a up and coming country artist who lives in Greenville SC. She preforms locally and has been in several local, regional, and state singing & songwriting competitions such as American Idol, The Texaco Country Showdown and most recently Nashville Connection's Songsterbus where several teams of musicians, singers and songwriters each paired up with a Hit Songwriter & had to write a complete song on a tour bus in the time it took to get from Nashville to Greenville! She is also planning on try out for the next season of the Voice!

Lindsay is currently working on several original songs and is planning on recording & releasing several singles that will be for sale on I-Tunes In April-June 2014! So keep checking back for details!

Don't forget to sign the guest book and let us know you were here!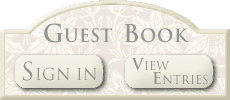 Psalm 28:7

The Lord is my strength and shield.I trust him with all my heart.He helps me, and my heart is filled with joy.I burst out in songs of thanksgiving.